Erase Your Criminal Record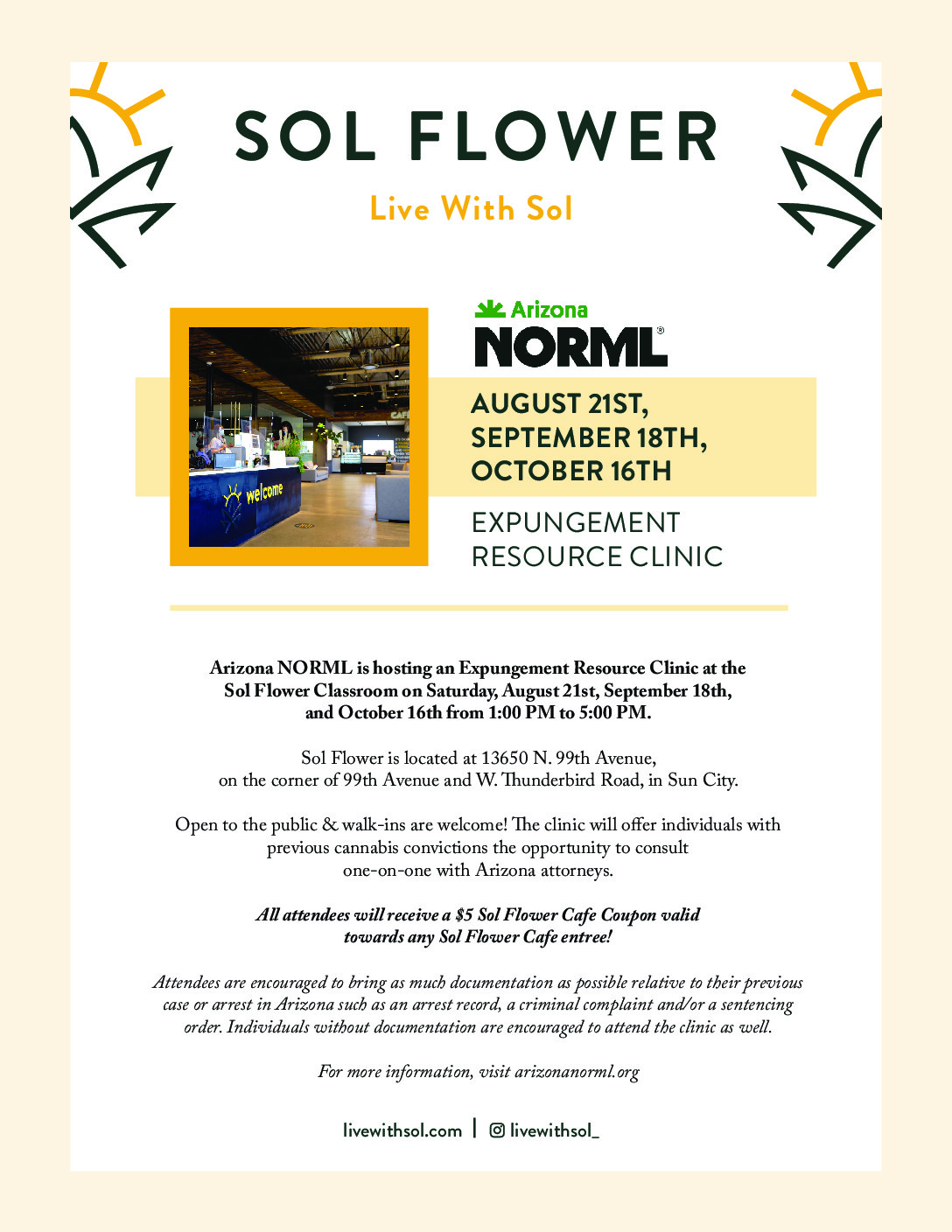 See the table below for a complete list of our scheduled clinics.
A fancy word for erasing all records of your low-level marijuana arrest and/or conviction. When you "expunge" your records, they get sealed, and no prying eyes will be able to find out about your past (and entirely unjust) conviction or arrest. Want opportunities you were wrongly denied? On July 12, 2021, you get a clean slate.
Have you been arrested in Arizona for a low-level marijuana offense? You are in luck! Prop. 207 lets people expunge all traces of the following offenses from their records:
Possessing, consuming, or transporting 2.5 ounces or less of marijuana;
Possessing, consuming, or transporting 12.5 grams or less of concentrates;
Possessing, transporting, cultivating, or processing 6 or fewer marijuana plants;
Possessing, using, or transporting marijuana paraphernalia.
Not sure? It's the government's job to prove you got busted with more.
Low-level marijuana offenses are fundamentally unjust. Although they result from a harmless behavior that is now legal, these minor offenses still follow people for a lifetime, causing landlords to reject housing applications, limiting opportunities to receive state licenses, and leading many employers to deny job to otherwise qualified applicants.
How Does Expungement Work?
There are generally three steps to filing your "petition" for expungement with a court:
Get a copy of your criminal record, either through a records request with the Department of Public Safety (recommended) or using the courts' Public Access Case Lookup tool;
Draft a petition using our tool below; and then,
File your petition with the court at no cost.
Once your petition is filed, the government will have only 30 days to oppose it in court, and to stop your chance at a second shot, the government must prove by "clear and convincing evidence" that you are not eligible for expungement.
Have questions? Visit one of our legal clinics and speak with a licensed attorney for free!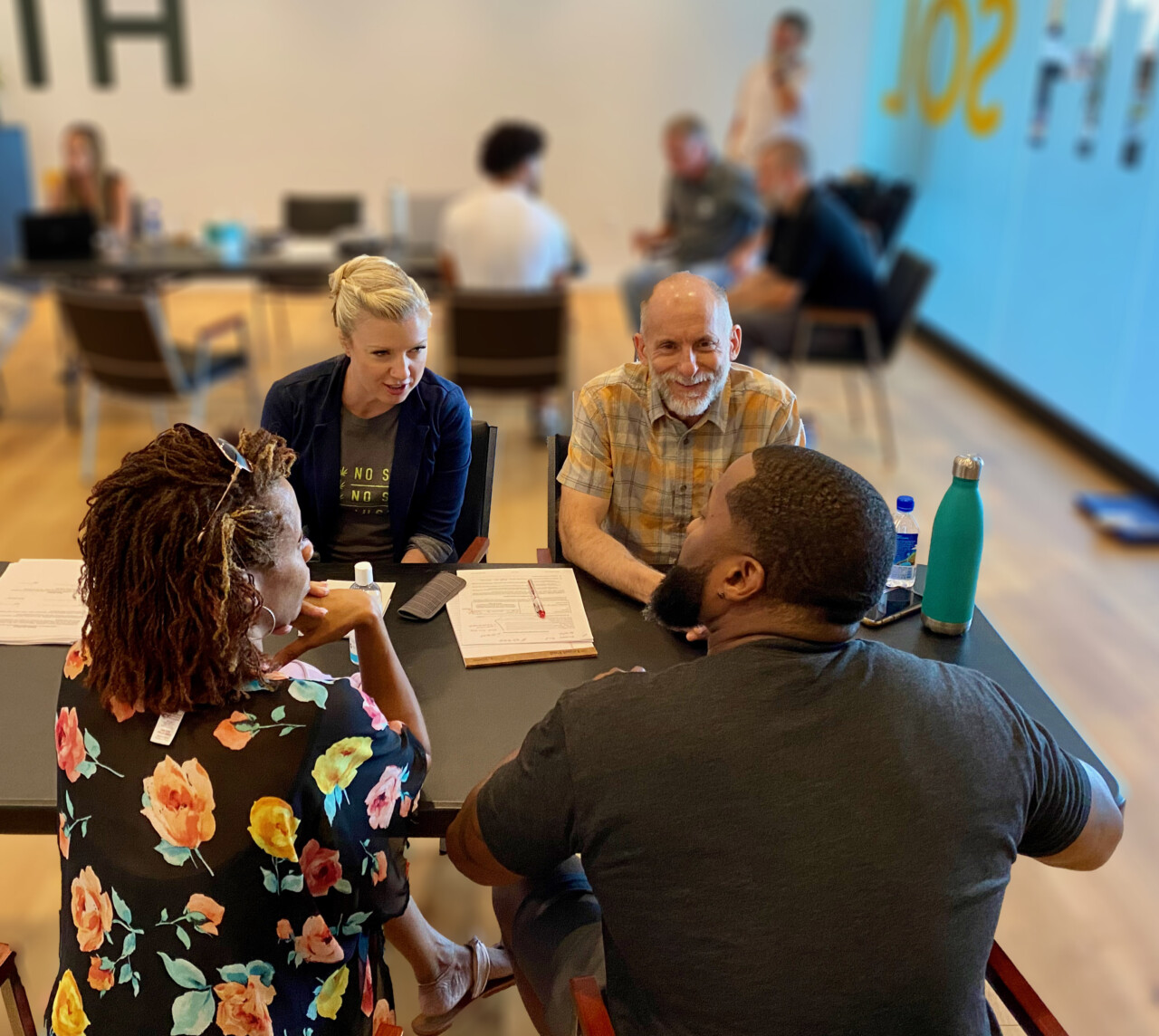 Arizona NORML Director of Politics Julie Gunnigle and volunteer attorney Kent Berk meet with clinic attendees.
Start Your Expungement Petition
Arizona NORML can help you file your petition for expungement. Our self-service center is designed for you to enter your information and then our automated system will email you a petition to file. The process takes less than 15 minutes, so grab your documents and let's get started.
FREE LEGAL CLINICS NEAR YOU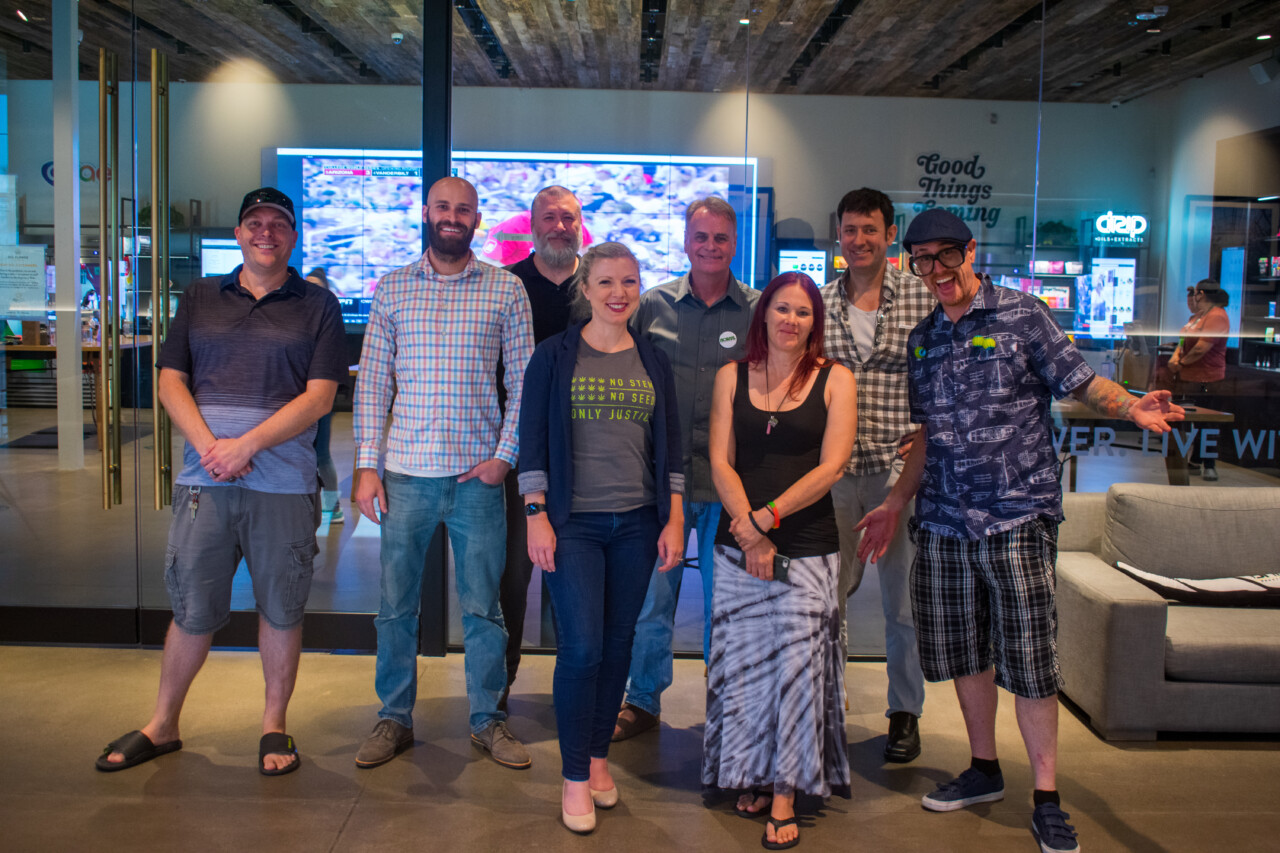 | Location | Date & Time |
| --- | --- |
| Oasis Cannabis at Doubletree Hilton – 1011 W Holmes Ave, Mesa, AZ 85210 | Tues., Sept. 28, 2021 @5-8pm |
| Nature's Medicines – 2439 W McDowell Rd, Phoenix, AZ 85009 | Sun., Oct 3, 2021 @10am-4pm |
| Tucson Ward 6 – 3202 E. 1st St., Tucson, AZ 85716 | Sat., Oct. 9, 2021 @11am-3pm |
| A Joint Society – Phoenix Metro Area (TBD) | Sun., Oct. 10, 2021 @2-6pm |
| Oasis Cannabis at Doubletree Hilton – 1011 W Holmes Ave, Mesa, AZ 85210 | Tues., Oct. 12, 2021 @5-8pm |
| The Mint – 9201 S. Avenida del Yaqui, Guadalupe, AZ 85283 | Fri., Oct. 15, 2021 @2-8pm |
| Sol Flower – 13650 N. 99th Ave., Sun City, AZ 85351 | Sat., Oct. 16, 2021 @1-5pm |
| Oasis Cannabis at Doubletree Hilton – 1011 W Holmes Ave, Mesa, AZ 85210 | Sat., Oct. 23, 2021 @10am-4pm |
| Oasis Cannabis – Casa Grande Area (TBD) | Sat., Oct. 23, 2021 @10am-4pm |
| A Joint Society – Phoenix Metro Area (TBD) | Sun., Oct. 24, 2021 @2-6pm |
| Payson General Store and CBD Outpost – 102 E. Main St., Payson, AZ 85541 | Fri., Oct. 29, 2021 @2-8pm |
| Payson General Store and CBD Outpost – 102 E. Main St., Payson, AZ 85541 | Sat., Oct. 30, 2021 @10am-4pm |
| Villa's Market – 631 W. Mesa Verde Dr., Nogales, AZ 85621 | Sat., Nov. 6, 2021 @11am-5pm |
| Nature's Medicines – 2439 W McDowell Rd, Phoenix, AZ 85009 | Sun., Nov. 7, 2021 @10am-4pm |
| A Joint Society – Phoenix Metro Area (TBD) | Sun., Nov. 7, 2021 @2-6pm |
| Oasis Cannabis at Doubletree Hilton – 1011 W Holmes Ave, Mesa, AZ 85210 | Sat., Nov. 13, 2021 @10am-4pm |
| Oasis Cannabis at Doubletree Hilton – 1011 W Holmes Ave, Mesa, AZ 85210 | Thurs., Nov. 18, 2021 @5-8pm |
| A Joint Society – Phoenix Metro Area (TBD) | Sun., Nov. 21, 2021 @2-6pm |
| Oasis Cannabis at Doubletree Hilton – 1011 W Holmes Ave, Mesa, AZ 85210 | Sat., Dec. 4, 2021 @10am-4pm |
| Nature's Medicines – 2439 W McDowell Rd, Phoenix, AZ 85009 | Sun., Dec. 5, 2021 @10am-4pm |
| A Joint Society – Phoenix Metro Area (TBD) | Sun., Dec. 5, 2021 @2-6pm |
| Oasis Cannabis at Doubletree Hilton – 1011 W Holmes Ave, Mesa, AZ 85210 | Mon., Dec. 6, 2021 @5-8pm |
| Yavapai County Clinic (TBD) | Sat., Dec. 11, 2021 @10am-4pm |
| Yavapai County Clinic (TBD) | Sun., Dec. 12, 2021 @10am-4pm |
| Oasis Cannabis at Doubletree Hilton – 1011 W Holmes Ave, Mesa, AZ 85210 | Sat., Dec. 18, 2021 @10am-4pm |
*** Note: Although our clinics generally run for 4-6 hours, your visit should take only 10-20 minutes. ***