Greetings from Southern Arizona NORML!  We hope that you are staying safe and healthy in these unprecedented times.  We'd like to update you on what has been happening with Southern Arizona NORML in April.
As many of you know, our operations have been significantly altered due to the restrictions placed on public gatherings and events due to the COVID19 outbreak and statewide stay-at-home orders.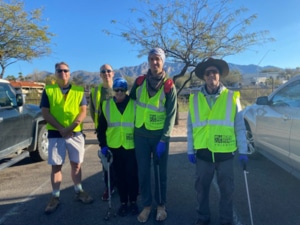 However, we are still working on-line and have been fortunate to be able to host meetings virtually.  When the virus first started to gain traction, we had just finished our report on cannabis arrests in the City of Tucson and were looking to reconvene meetings with each of the wards and the mayor's office to discuss our findings.
Unfortunately, but not surprisingly, the various wards and the mayor's office have been incredibly occupied in dealing with the virus so it has been difficult to schedule meetings with them at this time.  However, we were able to convene meetings with the mayor's office and Ward 3 earlier this month.  We also have a meeting scheduled with Ward 4 in early May.
During the process of investigating cannabis arrests, we were able to ascertain that our influence and ability to reform marijuana laws can only happen through working with the county prosecutor's office and the Tucson Police Department.  In accordance with that notion, we were able to meet with Laura Conover (one of the three candidates for county prosecutor) and have invited her to speak at our next chapter meeting in May.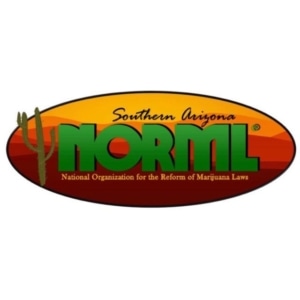 We have already spoken at length with Jonathan Mosher (another candidate) and have reached out to interview Mark Diebolt (the third candidate).  Our plan is to have Jonathan Mosher and Mark Diebolt speak at our June chapter meeting and then host a forum with all three candidates in July as we head into the election in early August.
Since all three candidates are Democrats and there are no Republican contenders, the election will be decided in August.  Finally, we will be preparing a candidate guide for the prosecutor's race as we get closer to the election.
We also were able to meet virtually with Lieutenant Petersen with the Tucson Police Department to do outreach and to solicit his perspective relative to cannabis arrests as part of our ongoing effort to develop both productive and positive relationships with law enforcement.
Lastly, as secretary on the Arizona NORML board of directors, I had the great privilege of working with both Mikel Weisser and Ryan Wilson in assisting with the development and launch of our state chapter's new website.  I would encourage all of you to check out the great features and articles on Arizona NORML's new website here.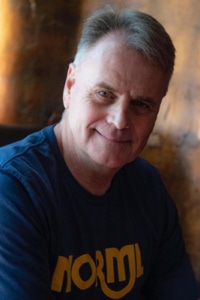 Mike Robinette, Director, Southern Arizona NORML mike@soaznorml.org, 520-576-0871, sozanorml.org